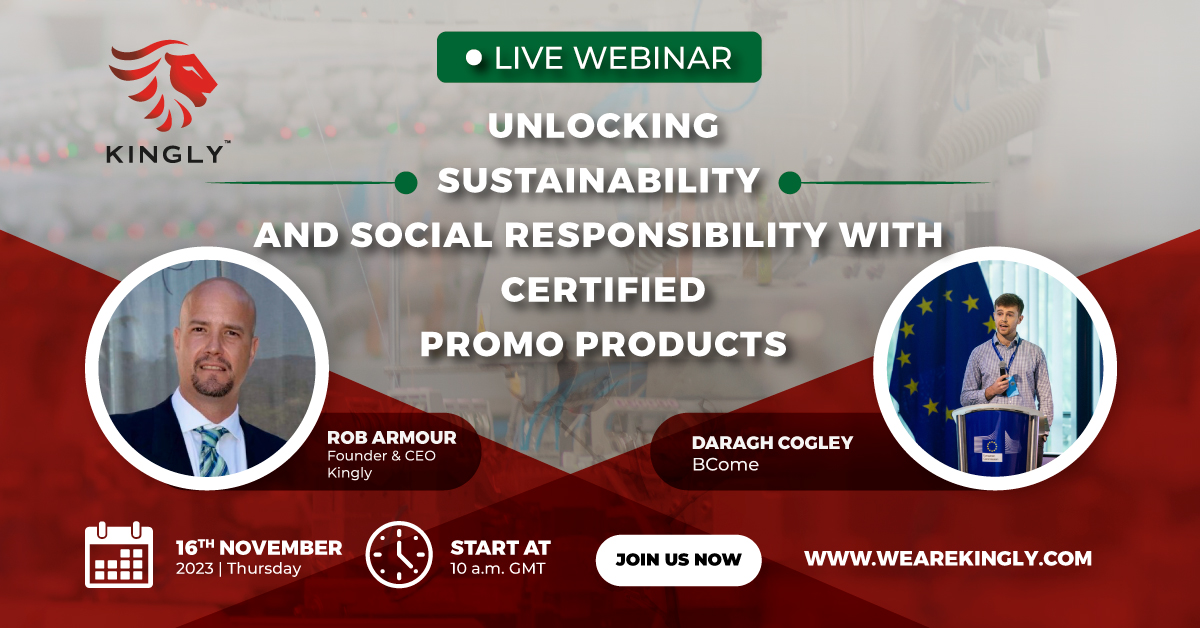 In a world that increasingly values environmental consciousness and ethical practices, the realm of promotional products is no exception. The demand for sustainability and social responsibility has opened up a new dimension in the promotional industry.
Join Kingly Ltd. and their partners from BCome for our enlightening webinar, where we'll uncover why accreditations can be crucial for your business's sustainable and socially responsible journey. You will get the chance to:
• Understand the importance of certifications like GOTS and GRS, how to validate them and gain the knowledge to ensure your business thrives in the realm of eco-friendly promotional products;
• Discover the significant benefits of eco-friendly accreditations for your brand image and customer engagement;
• Learn about BCome's Cradle-To-Gate sustainability platform and how it is set to revolutionize the promotional merchandise market.
Discover the immense added value accreditations bring to your business. From fostering a positive brand image to attracting eco-conscious customers, it's a transformative path you don't want to miss.
Register here today. Limited seats are available!
For more information on Webinar: Unlocking Sustainability and Social Responsibility with Promo Products talk to KINGLY LTD
Enquire Now
Welcome back to FindTheNeedle.
List your company on FindTheNeedle.