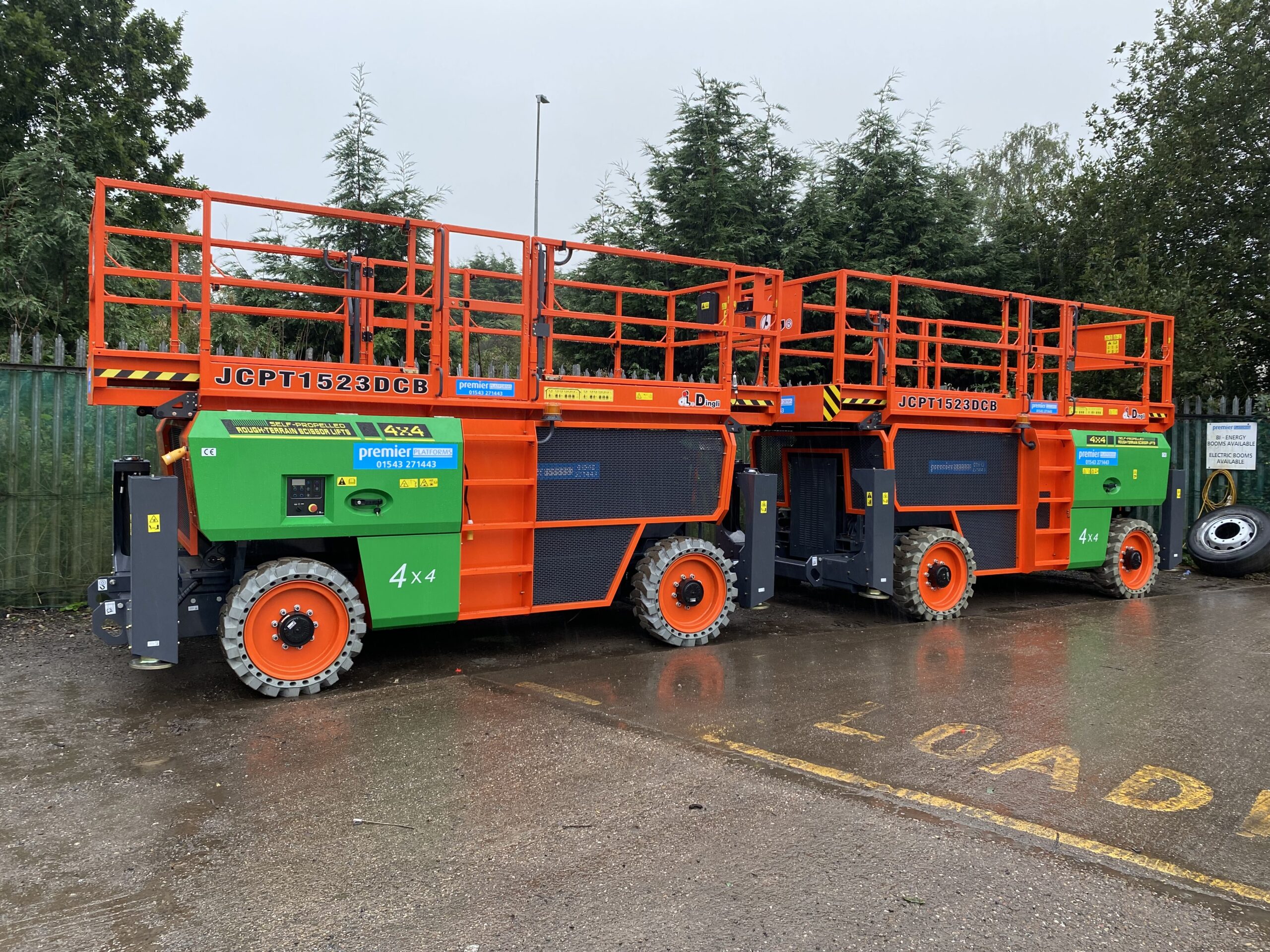 Premier Platforms, a leading name in the UK's access equipment rental industry, proudly introduces the Dingli JCPT1523DCB to its hire fleet – a groundbreaking addition and the first of its kind in the United Kingdom. This state-of-the-art aerial work platform represents a leap forward in technology, offering unparalleled performance for a variety of applications.
The Dingli JCPT1523DCB is an All Electric 4 x 4 Self-Propelled Rough Terrain Scissor Lift, designed to navigate challenging terrains with ease. Boasting a robust build and cutting-edge features, this scissor lift is a versatile solution for projects that demand both efficiency and adaptability.
Premier Platforms is thrilled to announce not just one but two of these innovative machines in their rental fleet, providing customers with increased availability and options for their specific job requirements.
"Introducing the Dingli JCPT1523DCB to our rental fleet is a significant milestone for Premier Platforms," says [Spokesperson's Name], [Spokesperson's Title] at Premier Platforms. "We are committed to offering our clients access to the latest and most advanced equipment in the industry. The Dingli JCPT1523DCB aligns perfectly with our dedication to providing cutting-edge solutions for diverse work environments."
This scissor lift is equipped with 4 x 4 capabilities, making it suitable for rough terrains where traditional scissor lifts may face limitations. Its electric-powered design not only ensures environmental friendliness but also contributes to quieter and more efficient operations on job sites.
Premier Platforms invites businesses and contractors to experience the enhanced capabilities of the Dingli JCPT1523DCB for their projects. With a focus on safety, performance, and innovation, Premier Platforms continues to solidify its reputation as a go-to provider for top-tier access equipment in the UK.
As the Dingli JCPT1523DCB joins the Premier Platforms fleet, it signifies a new era in aerial work platforms, promising clients access to cutting-edge technology for their diverse operational needs. Contact Premier Platforms today to discover how the Dingli JCPT1523DCB can elevate your projects to new heights.
For more information on Premier Platforms Welcomes Dingli JCPT1523DCB to UK Rental Fleet: A Milestone in Aerial Work Platforms talk to Premier Platforms Ltd
Enquire Now
Welcome back to FindTheNeedle.
List your company on FindTheNeedle.