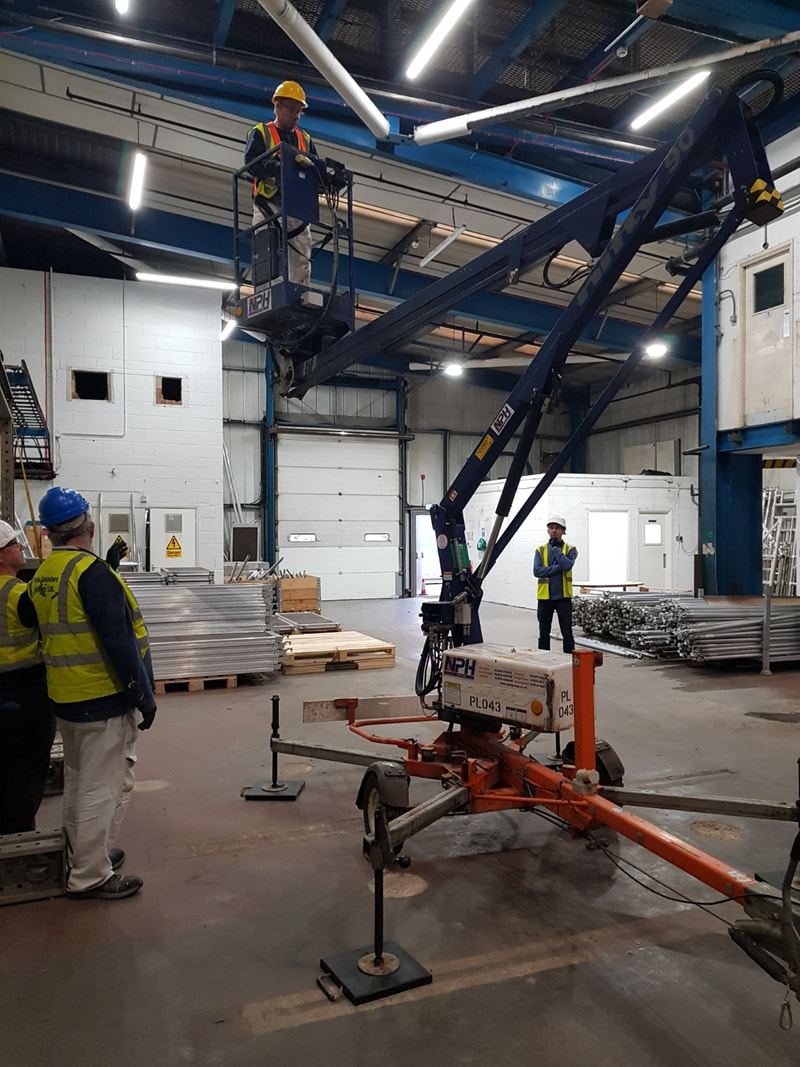 In a strategic move to expand their training offerings, RSC Training has successfully introduced 1b training to their Soham Training Centre. This development is part of the ongoing commitment to incorporate IPAF (International Powered Access Federation) training into the curriculum, ensuring a comprehensive range of courses for their clientele.
This week marked a significant milestone as RSC Training conducted its inaugural 1b Static Boom course at the Soham Training Centre. The course was tailored for a customer who had previously completed their 3a Mobile Vertical and 3b Mobile Boom training at the same facility. The addition of the 1b category was seamlessly integrated through the Add A Category option, demonstrating RCS Training's dedication to facilitating a smooth and progressive learning experience.
The 1b Static Boom category within IPAF is renowned for its diversity, encompassing various types of machines with similar features. These machines require careful setup before elevation and cannot be driven while at height, making the training crucial for safe and efficient operation.
The course covers a spectrum of machine types falling under the 1b category, including Trailer Mounted, Van/Vehicle Mounted, Truck/Lorry Mounted, and Track Mounted (commonly known as Spider Lifts). The comprehensive training ensures that operators are well-versed in the specific requirements and operational nuances of each machine type.
For those seeking more information about IPAF Operator training, RSC Training encourages individuals to explore their website or reach out to their office directly. The introduction of 1b training at the Soham facility underscores RCS Training's commitment to providing accessible, high-quality training solutions for a diverse range of powered access equipment.
As RSC Training continues to expand its offerings, the introduction of 1b training at the Soham Training Centre reinforces their position as a leading provider of IPAF courses, meeting the evolving needs of industries reliant on powered access equipment.
For more information on RSC Training Introduces 1b Training to Soham Facility talk to RSC Training Ltd
Enquire Now
Welcome back to FindTheNeedle.
List your company on FindTheNeedle.