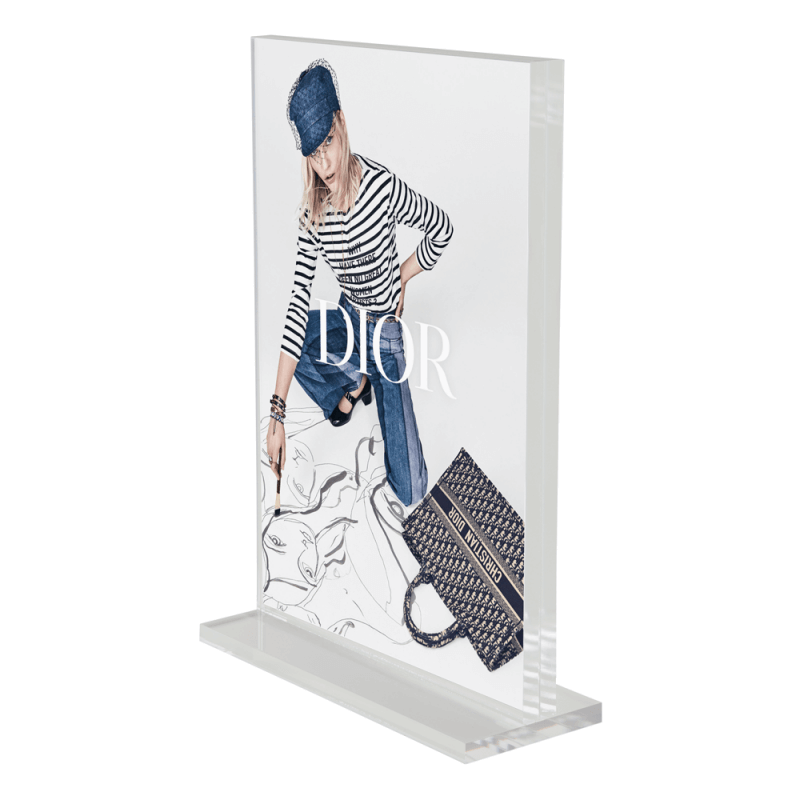 This is a high quality acrylic block which is made from 10mm thick acrylic which makes it strong and stable when in use. It is ideal to display your poster as it can be used with one graphic, or two paper graphics back to back, which creates a two sided display.
It is available in A5, A4 and A6 sizes in portrait format only. Images are easy to load when you have to do a changeover.
Stylish and clean lines, your poster is displayed clearly and in a stylish manner. Just one of the many display stands we can supply, counter top or floor standing and wall mounted, including outdoor signage.
For more information on Acrylic Poster Display Block Desk Table Top talk to Stablecroft Conference Products Ltd
Enquire Now
Welcome back to FindTheNeedle.
List your company on FindTheNeedle.