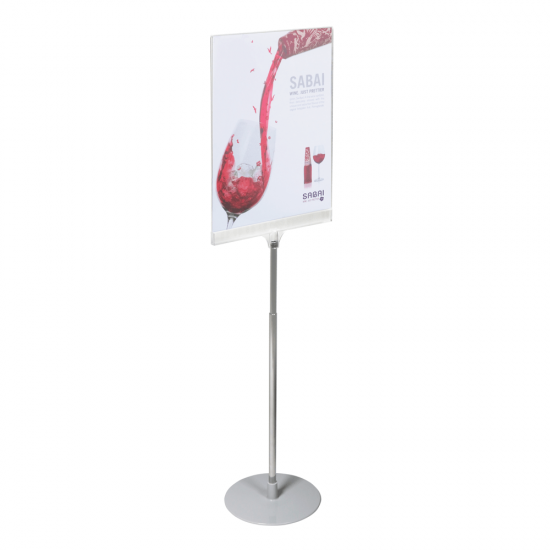 his is an Acrylic Showcard Stand which can be used as a counter top or small floor standing unit.
It sits on a round plastic base, with grey as the only colour option.
The central circular pole is chrome plated and can be extended, from 32cm up to 62mm at its maximum.
A clear acrylic plastic pocket sits on this central pole, and you can choose from either an A4 sized acrylic pocket, or a smaller A5 pocket.
With very clean simple lines, this acrylic show card stand does not over whelm the message in the acrylic holder, and offers a very modern look so very suitable for conferences and events, especially at modern high tech venues.
Just one of the many card and poster holders that Stablecroft can provide.
For more information on Acrylic Showcard Stand talk to Stablecroft Conference Products Ltd
Enquire Now
Welcome back to FindTheNeedle.
List your company on FindTheNeedle.