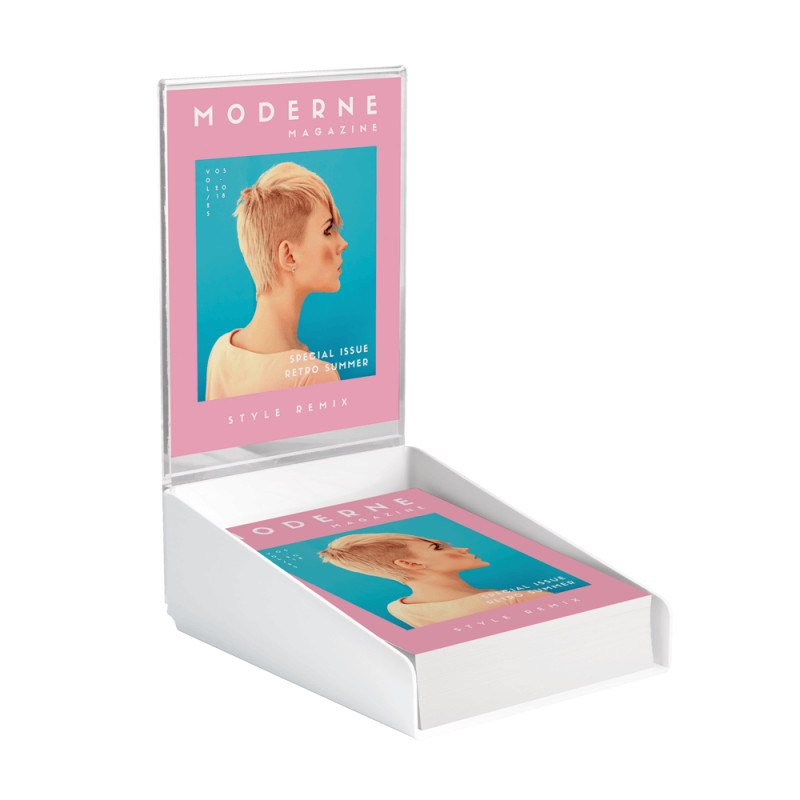 This is a simple desk or Counter Standing Magazine Dispenser, which is very useful for your reception area at meetings exhibitions and events, or in the office for your corporate newsletter or annual report or brochure.
The dispensing tray is made from white acrylic, and is topped by a clear acrylic poster sleeve for your graphics. The dispensing tray is 23.6cm wide by 12.5cm high and 31cm deep, while the header is 23cm wide by 30cm high.
We also have some magazine dispensers which are free standing if you prefer this option if you have a large corporate office with many visitors or are organising a very well attended event and need additional storage for your corporate material and handouts.
For more information on Counter Standing Magazine Dispenser talk to Stablecroft Conference Products Ltd
Enquire Now
Welcome back to FindTheNeedle.
List your company on FindTheNeedle.