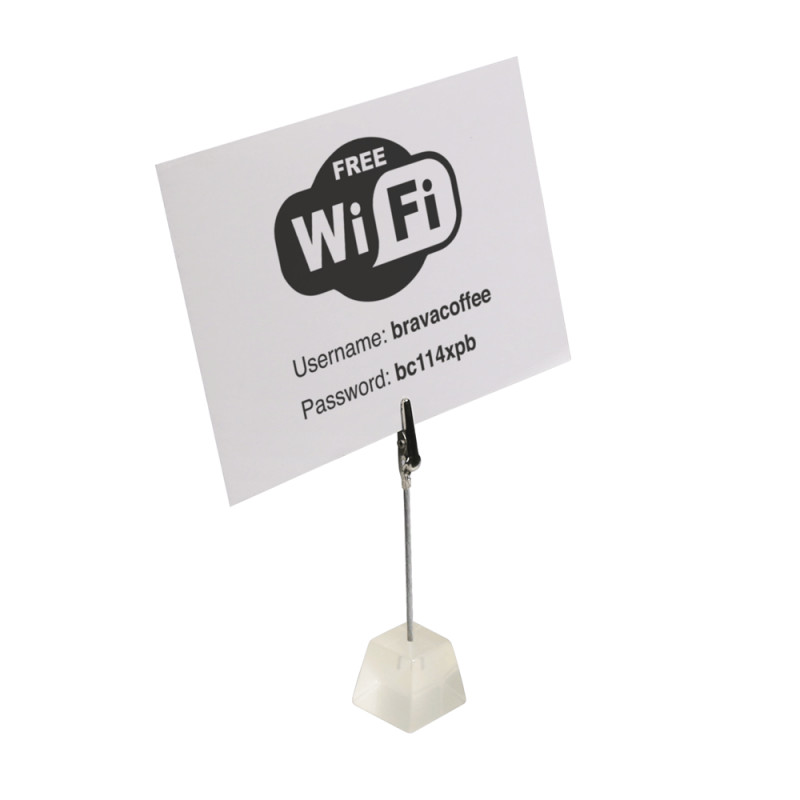 This mini name card holder has a base made in the shape of a pyramid. The base is made from resin and is opaque.
A central stem is mounted in the base and topped by an alligator clip, which holds a name card or other graphic.
The product is 12cm in height and the jump style lead card clip can grasp different materials such as card, plastic etc.
It is ideal for table cards but also to display other data in retail or business outlets.
For more information on Mini Card Holder With Pyramid Base talk to Stablecroft Conference Products Ltd
Enquire Now
Welcome back to FindTheNeedle.
List your company on FindTheNeedle.