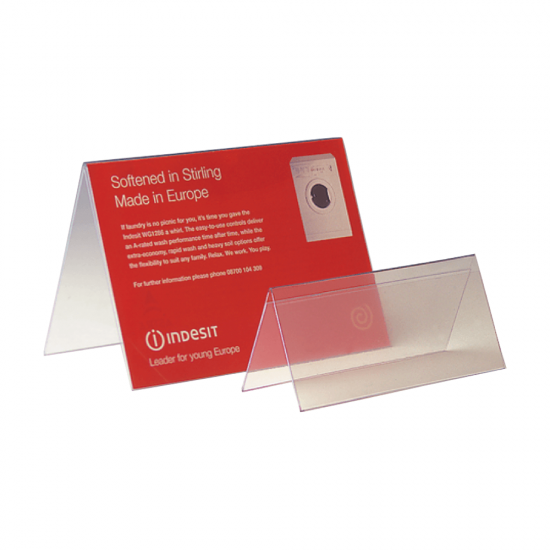 This is a useful item for displaying names on desks or on tables at formal dinners, as a paper or card insert can we placed into the pvc table tent.
There is a choice of sizes from A8 to A5 and the pvc is durable but with a little bit of flex.
Ideal for conferences, forums and all sorts of events.
For more information on PVC Tent Shape Card Holder talk to Stablecroft Conference Products Ltd
Enquire Now
Welcome back to FindTheNeedle.
List your company on FindTheNeedle.