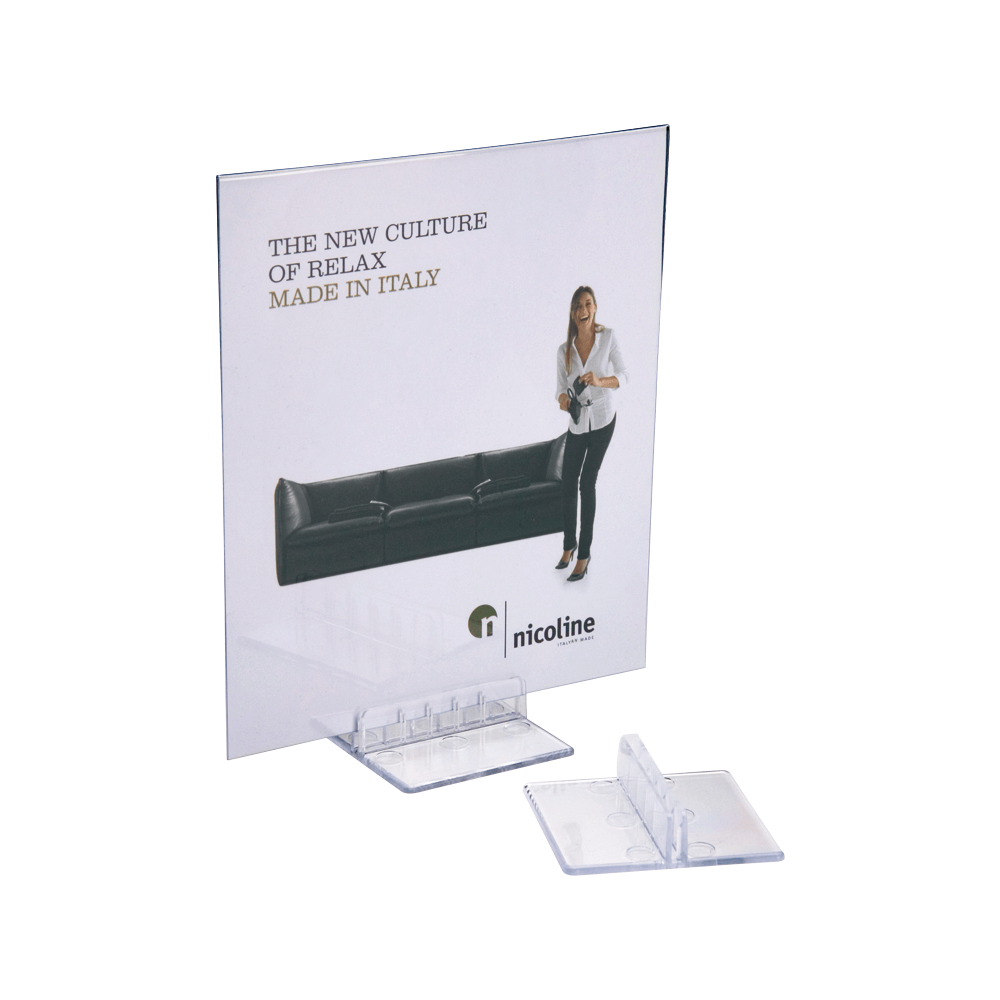 This straight edged table top card holder is perfect to accommodate your name place cards, so that your delegates or guests can easily find their places if they are attending a forum, or a conference dinner, or similar event.
The straight edge card holder is manufactured in clear styrene.
The base of the card holder is 50mm by 46mm.
The card holder can accommodate a name card up to 1mm in thickness.
The minimum order quantity is 100 units.
Stablecroft has a wide range of place card holders including a mini card holder with a square or pyramid base and metal clip to hold the name card.
Alternatively we can supply a card holder with a base and stem if you want the name tag to be held off the table- the height of this unit is 50mm.
For more information on Straight Table Top Card Holder talk to Stablecroft Conference Products Ltd
Enquire Now
Welcome back to FindTheNeedle.
List your company on FindTheNeedle.