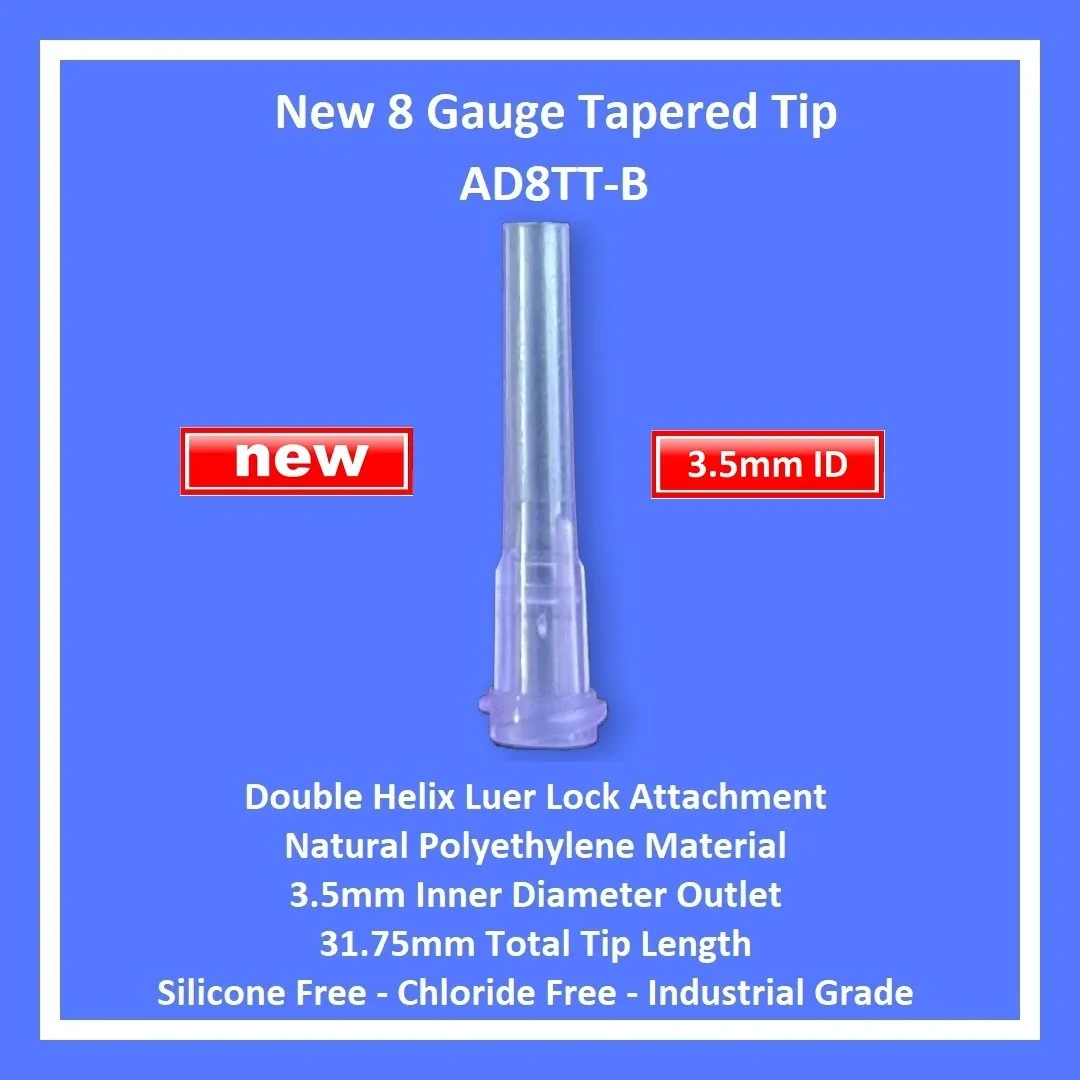 Introducing the new super large diameter 8 Gauge dispensing tip to our existing tapered tip range. The new size smooth flow tapered tip provides an unrestricted material flow without back pressure when making larger deposits. Use with all luer lock syringe barrels, cartridge fittings and dispensing valves.
The inner diameter end of this tip is 3.5mm providing excellent flow of very high viscosity pastes and gels. A double helix luer lock thread attachment for leak-free dispensing under pressures to 100 PSI. The high-density polyethylene material is silicone-free so will not contaminate sensitive adhesives used with the tip. A natural colour shows visibly the material being dispensed.
Available in boxes of 50 or bulk packs of 500 or 1000. Competitively priced products providing a solution for our customers who requested larger deposits and faster flow rates. This takes our tapered tip range from 8 gauge to 32 gauge with 17 tips sizes available.
For more information on NEW BIG BORE SMOOTH FLOW TAPER TIP talk to Adhesive Dispensing Limited
Enquire Now
Welcome back to FindTheNeedle.
List your company on FindTheNeedle.