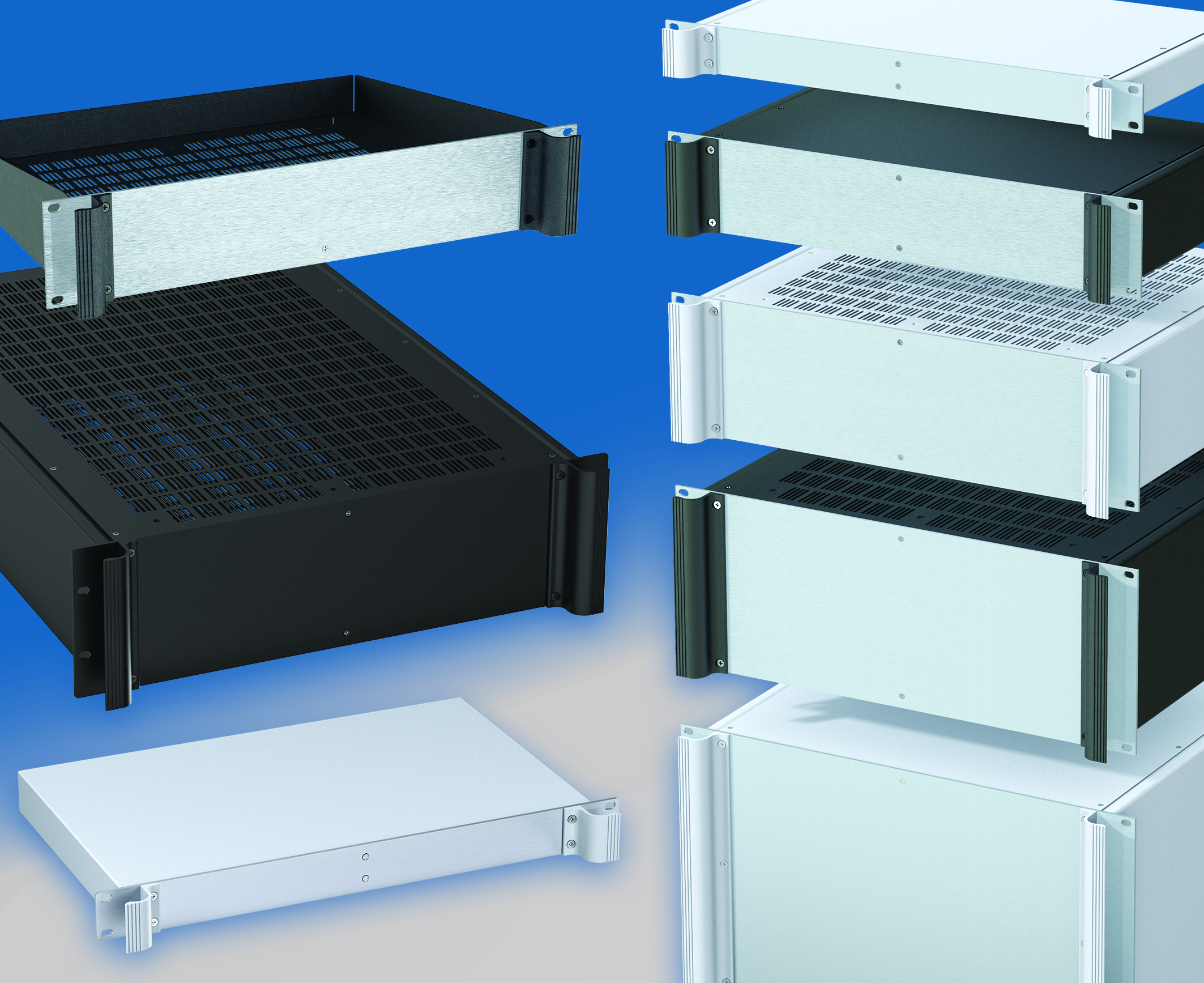 METCASE introduces the expanded and improved COMBIMET range, now the largest and most sought-after collection of 19" rack cases, featuring original, open-top, smooth/solid-top, and super-deep versions.
The COMBIMET series stands as METCASE's pinnacle of 19" enclosures, striking the perfect balance between advanced functionality and cost-effectiveness. These versatile cases find applications in networking, communications, sound/studio systems, laboratory instruments, and industrial computers/control technology.
Crafted from high-quality aluminium, these intelligent enclosures boast a flat, bezel-less front that facilitates swift custom manufacturing. Noteworthy front panel handles make it effortless to extract cases from racks for quick inspections and maintenance.
The robust COMBIMET range comes with removable top, base, and rear panels. Vented or unvented options are available for the top and base as standard. Inside, mounting holes in the base cater to PCBs and chassis. All panels incorporate M4 earth studs for added convenience.
Standard configurations of COMBIMET are offered in heights ranging from 1U to 6U and depths of 265 mm and 365 mm. Additionally, a 24"/609.6 mm super-deep version is available, providing extra space for server rack applications.
The open-top variant, COMBIMET Version T, prioritises enhanced ventilation. With a height of 2U/3U and a depth of 365 mm, this version ensures optimal cooling. The smooth/solid-top COMBIMET features an unvented wraparound cover, along with removable base and rear panels. Unlike the original COMBIMET, this version conceals fixing screws on the top, maintaining a sleek appearance. It stands at 1U high and is available in depths of 265/365 mm.
COMBIMET 19" comes in standard light grey (RAL 7035) or black (RAL 9005) finishes, with an anodised aluminium front panel. Custom colours are also available upon request.
The enclosures can be tailored to custom heights, reaching up to 12U, and can be specified in bespoke widths and depths. Other modification services include custom front panels, CNC machining, fixings and inserts, and photo-quality digital printing of legends, logos, and graphics, providing a comprehensive solution for varied application needs.
View the METCASE website for more information:
https://www.metcase.co.uk/en/Metal-Enclosures/Combimet-19-.htm
For more information on Widest Ever Choice Of METCASE COMBIMET 19" Rack Cases talk to Metcase Enclosures
Enquire Now
Welcome back to FindTheNeedle.
List your company on FindTheNeedle.