About Us
ZND is the world's foremost manufacturer of temporary fencing, hoarding and pedestrian barriers.
Established in 1965 in Holland, ZND now has operations in the United Kingdom, United States, Holland, Germany, France and Poland supplying products to clients and distributors across the globe.
Substantial investment in innovative manufacturing processes has led to our renowned Smartweld range which is considered one of the toughest, most durable Temporary Fencing panel systems devised and now the same rigorous manufacturing has been applied to our Pedestrian Barriers.
Better design, better specification and improved manufacturing techniques make our panels stronger and safer than alternative products. What is more, each and every one is tested so that we can guarantee their durability. This is why hire companies recommend Smartweld, as they know our panels and barriers will stand up to the rigour that alternatives cannot match!
ZND UK was established in 1997 and both our head office and manufacturing plant are based in Rotherham, England. We have built a reputation of supplying high quality temporary fencing, hoarding and pedestrian barriers to our distributors throughout Europe. We focus on customer service, expertise and advanced manufacturing techniques with continued investment in our manufacturing process. Our clients continually trust us to produce and deliver products for them time and time again.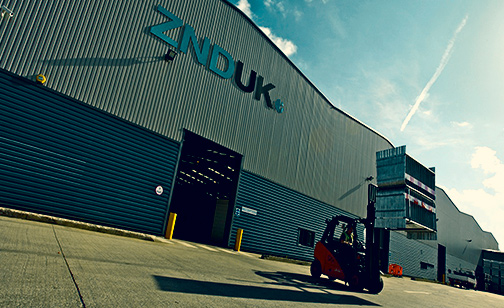 1
Showing 1 - 16 of 16 Products
1
Showing 1 - 2 of 2 Videos
In order to see the Twitter feed you must be logged into your X account.